The Great Depression
11.11.2023 – 18.8.2024
---
Dorothea Lange's photographs tell the story of US citizens affected by the Great Depression.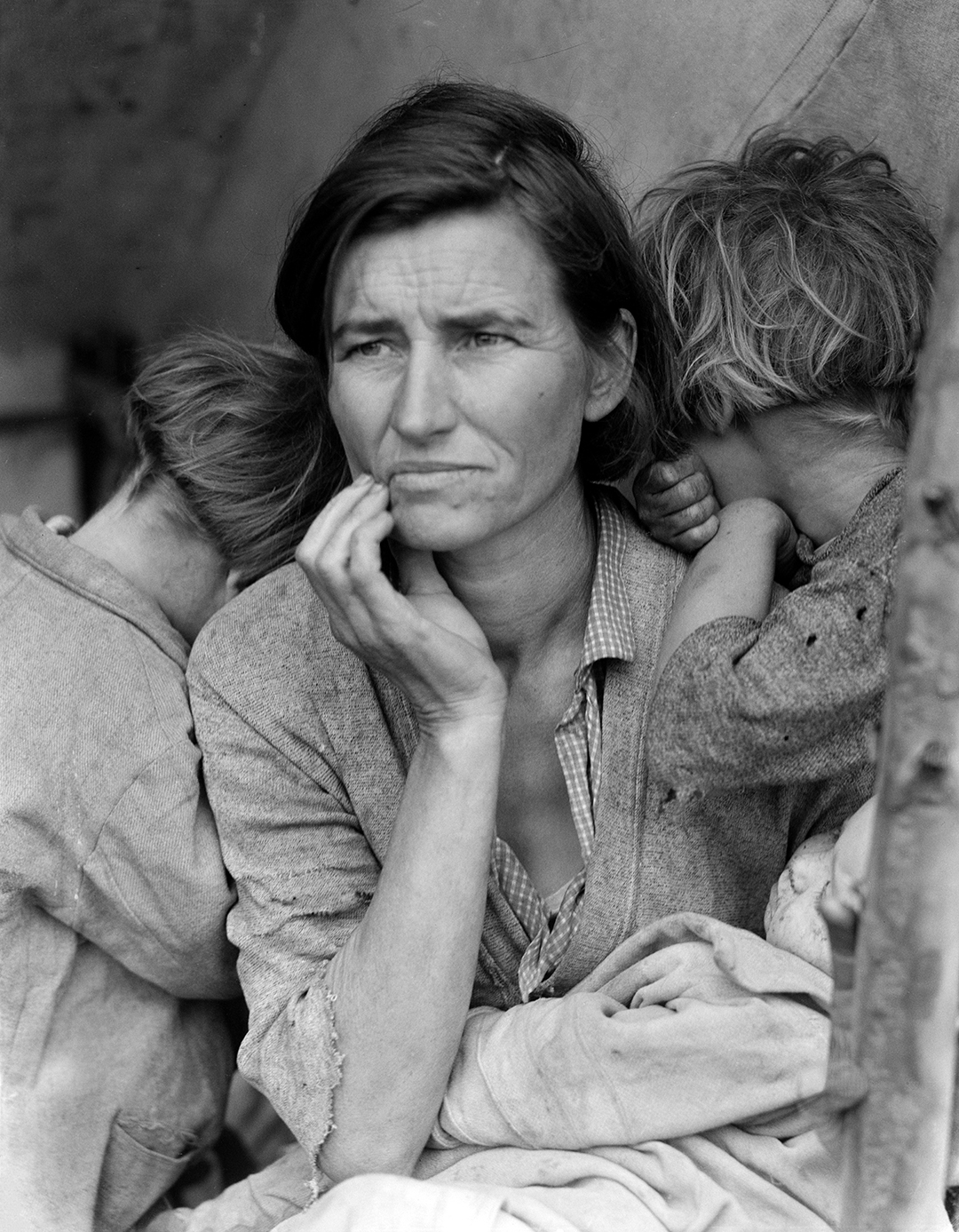 Europe Refuses to Work
9.9.2023 – 3.3.2024
---
The interviews, essays and photographs featured in the exhibition explore the forms and reasons for refusing to work, as told by various Europeans. At the exhibition, we meet capitalistcritical theorists, community farmers, employees of a seized soap factory, and cleaning industry activists.